Great discoveries solve problems in different, scientific fields.
Aristoteles.
Early Milestones of Interference Networks
First Investigations
After the idea of interference networks for nerve-systems was born in 1992, we found, that it is not possible to get data from nerve system in high quality. So a simple application of an interference network should demonstrate the ability to make acoustic images. For first acoustic experiments, microphones were connected to our EEG-data recorder. And our software "BioInterface" produced first acoustic images. After we got the first image, we found out, that worldwide hundreds of acoustic institutes work in this field...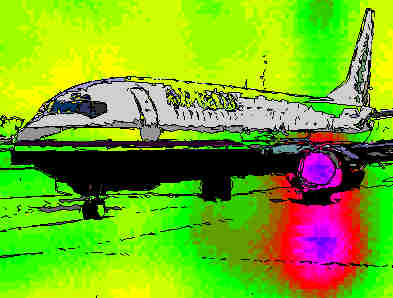 Acoustic Photo- and Cinematography
(historic)
Early documents of the birthplace of a new technology: Acoustic Photo- and Cinematography came into beeing. Far away from mainstream of acoustic research this 'funny' application should 1994 demonstrate, how interference nets can project images (with inversive time or with non-causal, negative delays).